The interest for non-alcoholic (0.0) and low alcohol content beverages has became a real underlying trend. The consumer mindset for this market appeared firstly in the Unites States, followed by the United Kingdom in which the month of January is now synonymous to reducing or abstaining from alcohol. "Non-alcoholic spirits" along with "alcohol-free beers", paradoxical expressions, are booming worldwide. We shall review this trend here.
Figures in Europe and their evolution
IWSR, specialised in analysing the beverages markets, revealed in a study [1] the world consumption of alcohol-free or low alcohol spirits reached close to 10 billion USD in 2021 and that its volume has grown by 8% CAGR between 2021 and 2025, compared to 0.7% for alcoholic beverages.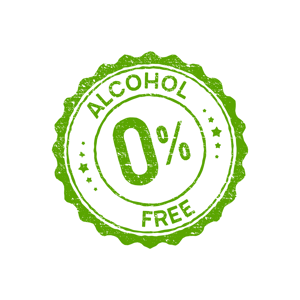 Based on this data, it would also appear that for the 2021-2025 forecast period its alcohol-free beer that should stimulate growth over 11% TCAC while a 14% increase of CAGR is expected for alcohol-free spirits (volume). Germany is in top position for non-alcoholic or low alcohol content in volume of products, followed in second position by the second largest market, Spain. In 2021, these two countries' volume increased by nearly 2%.

In Europe, Euromonitor forecasts [2] for the non-alcoholic beer or low alcohol content posted 2960.2 million liters in 2022 against 3356.1 predicted in 2025, that being a growth of 13.4%.

The alcohol-free craze is the fundamental driver of growth. As such, data shows that in just one half of bars have one or several alcohol-free brands, 22% have two and 19% offer three or more [3] to their clients.

Alcohol-free beers include different aspects however: very low alcohol content or equal to 1.2 proof and often close to 0.5 proof, 0.0 obtained by vacuum evaporation of alcohol, a costlier procedure followed by the flavoured segment, 0.0 beer based and fruit juice to attract soft drink consumers [4].
Brand motivations?
To draw the attention of consumers, brands henceforth introduce innovative products and develop alcohol-free or with low alcohol content versions for their spirits and beers. Their popular forms promote the return of naturalness and healthy plant-based beverages. The majority of brands build on the appeal for functional beverage product ranges, which contain active compounds.

Numerous reputed brands throughout spirits producing countries put their know-how in support of this trend such as Austria, Greece or Germany.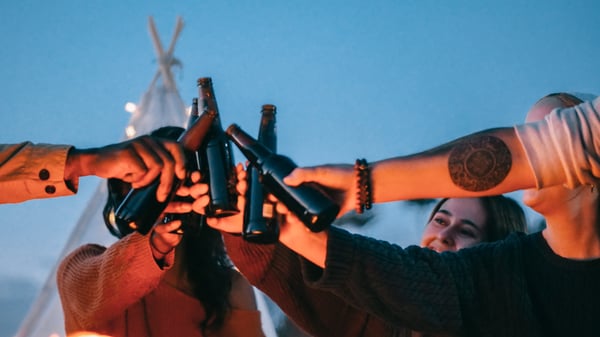 Technological evolutions enable creating mocktails or alcohol-free cocktails and to blend flavours. Certain alcohol-free or low alcohol content beverage pioneers create substitutes with herb-based white spirits. Consumers can then compare in terms of taste and flavour the alcohol-free and the original alcoholised beverage, which could lead to strong competition in developing products. In effect, certain consumers wish to drink alcohol-free beverages but fear the loss of flavour, compared to the alcoholised beverages.

Craft brewers carry out dealcoholisation under vacuum and cold processing by evaporation and filtering alcohol molecules in order to conserve the organoleptic quality of brews. In five years, alcohol-free beer has recorded growth of 147%, the highest progression of the independant brewery sector, which has increased by 45 %, to 4.2 billion euros [5].

Essences and distilled botanical ingredients such as juniper with notes of gin, mint and lemon and also citrus fruit, ginger and its spicy flavour can therefore be found. A great alcohol producer for example incorporates juniper berries with citrus fruit, cucumber and chamomile mixed with source water in his/her products.
New expectations of consumer actors: why choose these beverages?
Consumers, having become increasingly aware and responsible partly due to the COVID-19 pandemic, now seek slightly alcoholised or alcohol-free beverages for their well-being [6]. This market once reserved for pregnant women has widened and has conquered consumers wishing to consume in accord with a healthy lifestyle without compromising the pleasure of drinking.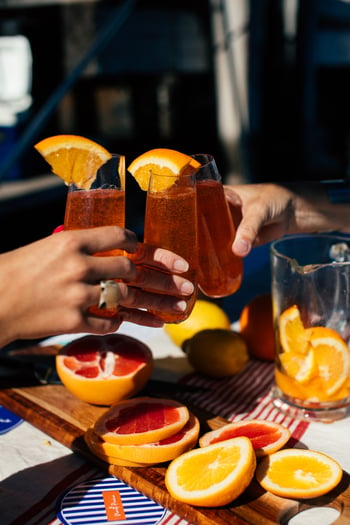 Consumer actors concern consumers who react to the objects and services proposed to him/her. "An informed consumer, he/she is is demanding and doesn't hesitate to contest the power of brands deemed autocratic, up to boycotting if deemed necessary" [7]. Naturally more commited, he/she is sensitive to the responsible, ethical and fair specifications of the products offered. The consumer actor is more reflective with regard to his/her behaviour as a consumer and therefore more invested in co-designing the products offered. As such, he/she participates in defining new products and services, in order that they respond better to the commercial ideal and also to the ensuing societal ideals.


According to a YouGov survey in 2020 [8], 68% of French think that not drinking during "Dry January" is a good idea. The reasons cited concern 42% who wish to detoxify the body after the end of the holidays, 38 % have the objective of losing weight and 25 % to make savings. Sought by young adults, alcohol-free options represent a valued societal phenomenon which evolves based on contemporary concerns.

Consumer actors look for interesting products from a nutritional stand point, conveying meaning with regard to ecological and responsible values. Modifying alcohol consumption habits is also related to health and the quest for natural plant-based products, oftentimes organic. This type of beverage promises an authentic taste and flavours similar to alcohol, but with no health effects.

According to a Mintel study in July 2021 [9], 27 % of French decreased their consumption of alcohol compared to what they consumed in 2020.

However, what could slow this moderation in alcohol trend is in fact taste perception, hence the innovations of alcohol producers who reproduce the so particular flavour of alcohol. The price of these new beverages can also be an inconvenience since, for example, gins with a 0% alcohol content have a similar cost as their equivalents containing alcohol [10]. Brands compete with alternative product references in order to seduce consumers for the taste, price and quality of their alcohol-free or low alcohol content beverages.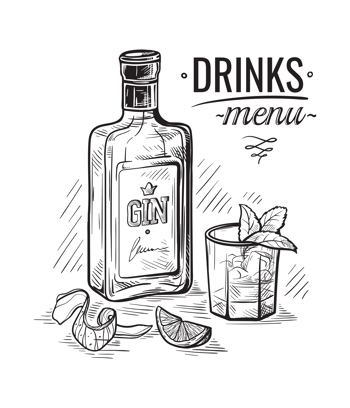 New recipes and associations of flavours are exploding [11]: botanical product ranges with raspberry-white tea, fruity with strawberry-rhubarb or lemons and duo citrus fruit, aromatic blends of pepper, cardamom, aromatic plants with high volatile compound contents.

As such, classical flavours are replaced by more sophisticated flavours with rare or exotic plants, with, for example, alcohol-free beer complemented with pineapple and guava, non alcoholic spirits with spicy, lemony, floral or vegetal with rose and hibiscus, coriander and rooibos profiles. Distilled aromatic blends [12] and complex mixtures of numerous sustainable origin plants were designed, including notably saffron, vanilla and orange blossom.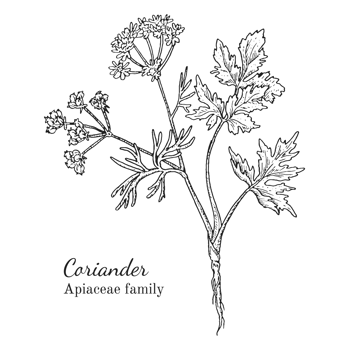 In order to respond to this booming trend, Natural Origins renews its commitment with its botanical ingredients supply chains, throughout the world.
We invite you to browse through this theme shortly, the solutions and suggestions of our Botanical Studio® to accompany you in formulating your alcohol-free or low alcohol content spirits and beers, which make Natural Origins, a real "flavour passer".

Please feel free to contact us.
To see our entire product range, check out our online catalogue available 24 HOURS A DAY 7 DAYS A WEEK.
Sources :
[1] https://www.theiwsr.com/no-and-low-alcohol-in-key-global-markets-reaches-almost-us10-billion-in-value/
[2] Alcoholic Drinks: Euromonitor from trade sources/national statistics - Date Exported (GMT): 5/18/2022 5:54:24 AM - © Euromonitor International
[3] https://drinksint.com/news/fullstory.php/aid/9880/Brands_Report_2022:_Non-alcoholic_spirits.html
[4] https://www.lsa-conso.fr/la-biere-sans-alcool-grossit-sans-complexe,32260
[5] https://www.lsa-conso.fr/toutes-les-brasseries-independantes-misent-sur-la-biere-sans-alcool,404871
[6] https://drinksint.com/news/fullstory.php/aid/9880/Brands_Report_2022:_Non-alcoholic_spirits.html
[7] https://www.e-marketing.fr/Definitions-Glossaire/Consommacteur-consom-acteur-241053.htm
[8] https://business.yougov.com/fr | https://docs.cdn.yougov.com/twibtacee9/Results%20for%20YouGovFR%20%28Dry%20January%29%209%2015.1.2020.pdf
[9] https://fr.mintel.com/blog/boissons/les-opportunites-et-les-difficultes-pour-les-marques-de-boissons-avec-peu-ou-sans-alcool
[10] https://fr.mintel.com/blog/boissons/les-opportunites-et-les-difficultes-pour-les-marques-de-boissons-avec-peu-ou-sans-alcool
[11] https://avis-vin.lefigaro.fr/spiritueux/o150026-le-boom-des-spiritueux-sans-alcool
[12] http://www.spiritueuxmagazine.com/2020/11/nolow-distillat-botanique-francais-sans.html