Beer, which includes malt based fermented beverages with an alcohol content of more than 0.5 %, is undergoing major expansion on the market.

We propose an overview here of the fast-developing brewing sector along with solutions provided by Natural Origins based on established supply chains and its historical positioning in this sector.
Figures in Europe and their evolution
In Europe, the beer market should reach 4.3 % of CGAR between 2022 and 2027 [1]. Based on estimations of European consumption of beer, the volume will grow from 50 253.8 million liters in 2022 to 52 592.4 in 2025 [2], an increase of +4.06%.

Germany produces the most beer, follwed by Poland, the United Kingdom, Spain, the Netherlands, then France and the Czech Republic.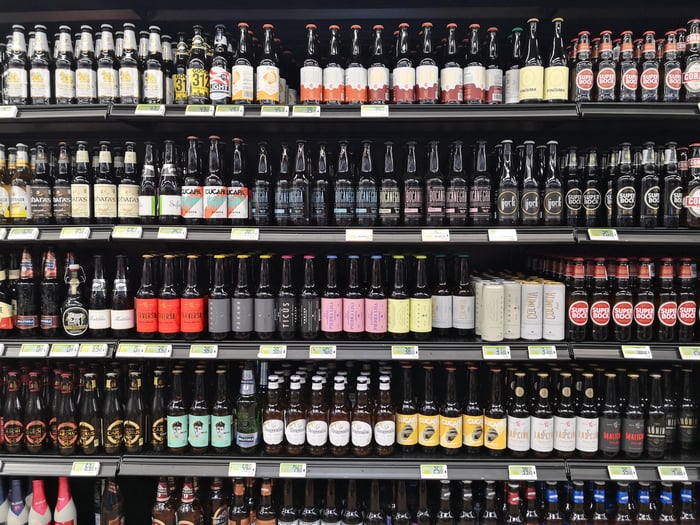 In terms of annual consumption, the Czechs are in first place with 141 liters of beer per person, Germany with 102 liters and Poland with 100 liters. The French drink approximately 33 liters per person. Great Britain is the biggest beer importer, followed by Germany and Italy. The greatest exports come from Belgium, then Germany and the Netherlands.

According to the Brewers of Europe, which brings together brewer associations from the 29 European countries, the United Kingdom, Germany and France have the greatest numbers of breweries. Brewers of Europe represents and promotes the brewery sector in a responsible manner. In 2020, European beer production reached 341,037,000 hectoliters and exports amounted to 83,639,000 hectoliters [3].
Europe currently has over 11 000 breweries, generating 2.6 million jobs along the entire professional sector, from grain to glass [4].

In France, there are 70% of beer drinkers of which 96% who favour lager beer, 84% white beer,74% amber beer and 73% dark beer.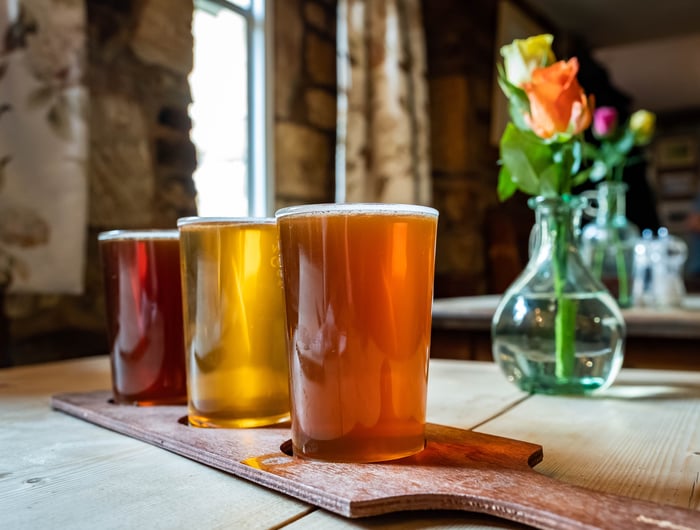 In addition, a LSA study indicated that 58% of consumers prefer local and Made in France beers compared to 46% who choose imported beer.

Between 2020 and mid-May 2022, the number of new beers launched on the European market surpassed 5,556 to the total of 12,477, all ingredients combined (wheat, wheat malt, hops, hops extract, barley malt, yeast, white sugar, corn etc…) [5].
Beer market trends
The official definition of beers lies in the requirements regarding its composition, its alcoholic fermentation process, along with the weight of its ingredients [6].

In Europe, beer can be divided into close to 80 categories through 50,000 distinct brands [7]. Large scale brewers dominate the sector while smaller brewers are committed to sustainability and responsible consumption while local projects are developed at the same time [8].

As such, the number of craft breweries and micro-breweries has exploded in France over the last two decades and according to key figures provided by the Brasseurs de France (Brewers of France), 70% of beer consumed in France is also produced in France [9].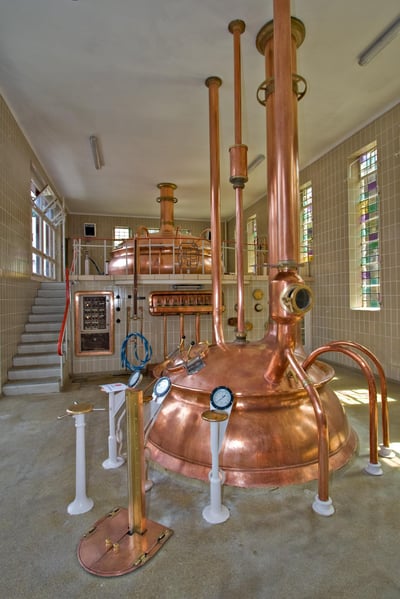 Consumer expectations concern new flavours and non-gluten [10] options, sustainable development of craft beers [11] (for example, black beer), in addition to the responsible angle with regard to the degree of alcohol. In effect, consumers' health concerns have created a demand for low alcohol beverages and enthusiasm for alcohol-free beverages [12].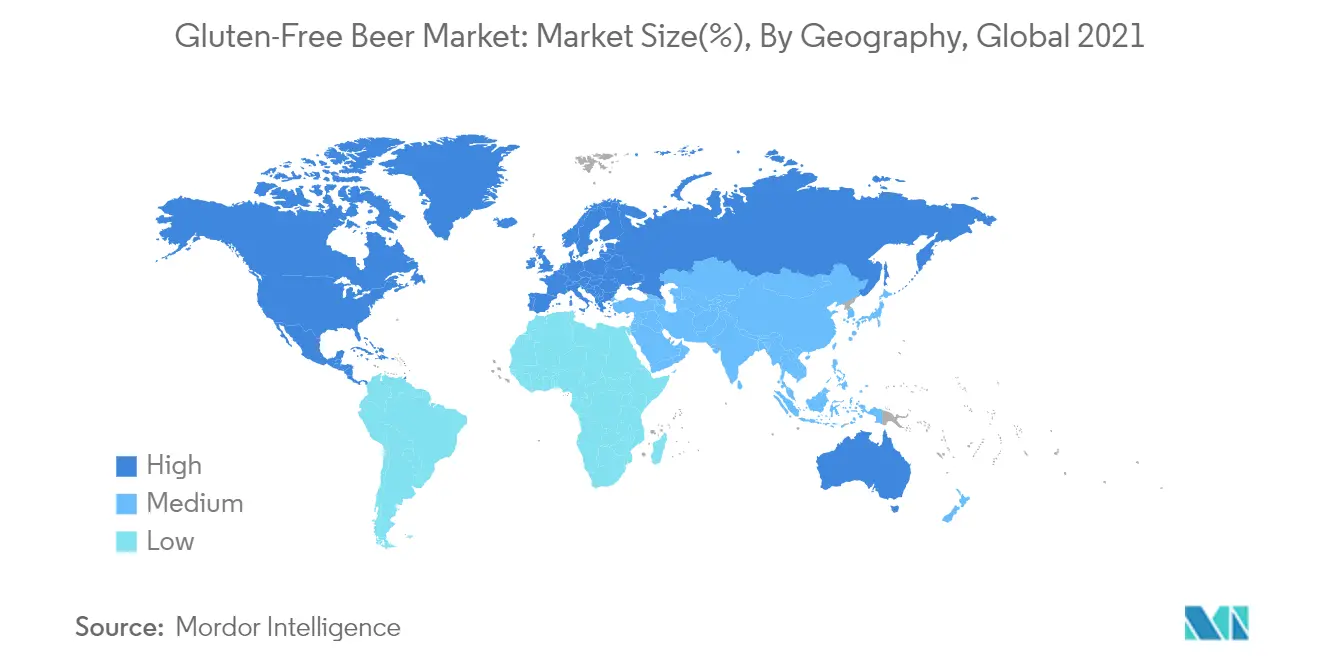 Certain brands make efforts to reduce brewing emissions; one has even obtained the title of the world's first carbon neutral large brewery [13].
Many brewers invest in the popular flavoured beer sector and emphasise trendy new product ranges. We can find, for example, red berry or citrus beers, or aromatic plants [14]: juniper, cade, thyme, juniper berries, elderberry berries, cardamom, mint, genepi, lemongrass, gentian, woodruff, rose, or even nettle and guarana can be found in certain formulations.
In 2020 according to Mintel, over 100 new flavoured beer were produced, that being 40% of the products launched in the flavoured alcohols category. These new flavours, less bitter with a sweeter and plant profile contribute to this booming trend [15].

Other craft beer creations show spicy flavours such as ginger, cinnamon, vanilla, coriander, chicory, or floral flavours like violet from Mont Blanc or elderflower to give as examples.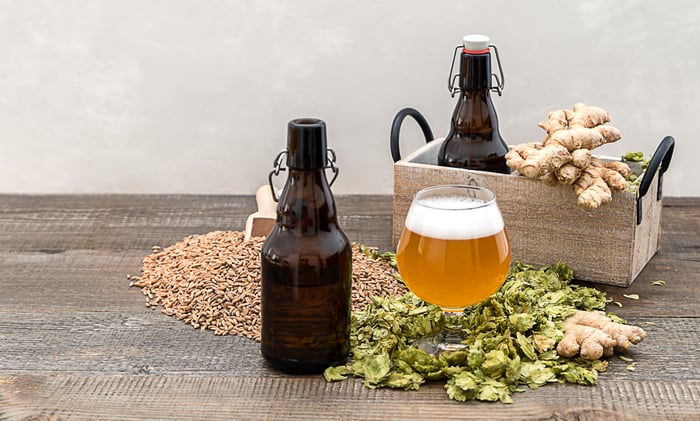 Spices were formerly used to balance the malt aroma in beer: coriander seeds, juniper, aniseed or caraway seeds. Before the brewing process came from hops, all sorts of herbs and wild spices were in the formulation of beers. This mixture was called gruit.

Today, plants, roots and flowers are used to attract customers seeking new flavours: camomile, hibiscus, acacia, jasmine, rose, orange blossom, etc… Hot and sweet spices, cinnamon, orange zest or black pepper are determining factors for the taste profile of beer. These spices are found in Trappist beers [16].

These botanical ingredients along with taste profile are to be taken into account in your beer formulations and the style you wish to give to your alcoholic beverages. A diversified range of beers with different tastes, styles and colours can be created using more original botanical ingredients. By adding herbs to your formulation, you can find old styles of beer or create a custom designed beverage with a unique taste profile.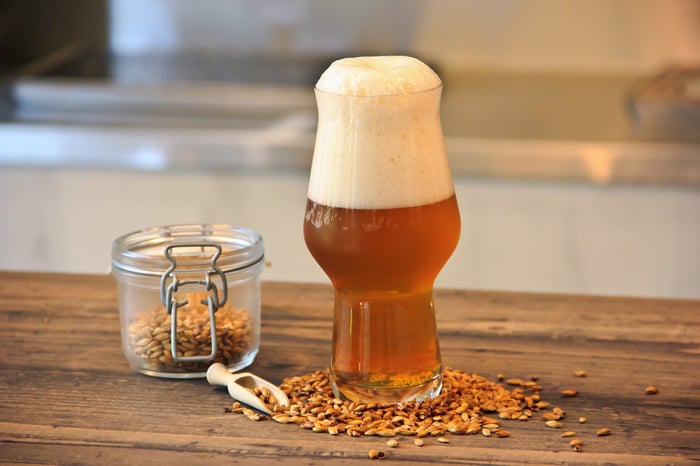 Rooibos and turmeric for example are plants to be considered for their respectively caramel and spicy flavours which add a typical note to lager and amber beers [17]. Rosehip (Dog rose) with its fruity notes, sage and its contrasting scent, anis with its licoricey flavour represent alternatives with numerous advantages for your mixtures. The intense resinous aroma of cardamom, the pungent and sweet flavour with an astringent note of cloves, the anis flavour of fennel seeds, lemongrass and its herbaceous and fresh touches, grains of Paradise [18], etc… are all botanical ingredients to make your beers stand out.
We invite you to browse through this theme shortly, the solutions and suggestions of our Botanical Studio® to accompany you in designing your spirits, which make Natural Origins a real "flavour passer".


Please feel free to contact us.
To see our entire product range, check out our online catalogue available 24 HOURS A DAY 7 DAYS A WEEK.
Sources :
[1] https://www.mordorintelligence.com/fr/industry-reports/europe-beer-market
[2] Alcoholic Drinks: Euromonitor from trade sources/national statistics | Date Exported (GMT): 5/18/2022 5:54:24 AM | © Euromonitor International
[3] https://brewersofeurope.org/site/media-centre/key-facts-figures.php
[4] https://brewersofeurope.org/site/index.php
[5] GNPD-Mintel
[6] https://www.foodplanet.fr/app/download/5808569625/Décret+sur+la+bière+2017.pdf
[7] https://maltsethoublons.com/le-point-sur-le-marche-brassicole-europeen/
[8] https://brewersofeurope.org/site/media-centre/newsletters/2016/
[9] https://www.brasseurs-de-france.com/tout-savoir-sur-la-biere/le-marche-de-la-biere/
[10] https://www.mordorintelligence.com/fr/industry-reports/gluten-free-beer-market
[11] https://www.mordorintelligence.com/fr/industry-reports/craft-beer-market
[12] https://www.lsa-conso.fr/toutes-les-brasseries-independantes-misent-sur-la-biere-sans-alcool,404871
[13] https://www.lsa-conso.fr/le-brasseur-brewdog-va-planter-une-foret,361598
[14] https://www.marque-alcool.com/marques_biere-aromatisee/
[15] https://blog.flavorsum.com/fr/trends-in-the-flavored-beer-market
[16] https://www.independent.co.uk/extras/indybest/food-drink/beer-cider-perry/botanical-additions-beers-earl-grey-rosemary-pine-belgian-blonde-chocolate-a8384226.html
{17] https://www.craftbrewingbusiness.com/featured/brewing-with-spice-here-are-28-spice-and-herb-flavor-profiles-for-your-next-infused-beer/
[18] https://comment-brasser-sa-biere.fr/epices-et-herbes-aromatiques/