Numerous studies indicate that consumer concerns around healthy, sustainable and tasty products have great market potential. All trends are converging to make plant-based products extremely popular and attractive: health challenges, the rise of vegetarianism and veganism, lactose intolérance and animal welfare are all approaches that concern contemporary consumers. In addition, the 100% plant-based choice has a strong positive impact on the environment and is anchored in a global food transition context.
As such and taking into account market forecasts (See our article Plant alternatives to dairy products: Review of a thriving market), our Optifine® powder ticks all the boxes to efficiently responding to all the expectations of the agro food industrials.
Thanks to the development of our Optifine® botanical products, they are able to offer products consistent with the nutritional needs and ethical choices of consumers, through naturalness, health benefits and sustainable development.
Optifine®: a powder with multiple advantages
With our Optifine® botanical powder, we have the right solution for your plant-based alternatives. Indeed, this formulation contributes to a double objective of naturalness with tremendous advantages and a strong commitment to ecology and health, driving forces for the development of this market.
The main driver of the market is therefore consumers seeking natural products that meet several objectives:
1- Naturalness
These are 100% low processing botanical powders (without any carrier such as maltodextrin, or additives). Their ancestral use (like ginger or turmeric powder) gives consumers a positive and natural image. This approach makes it possible to respond to customers looking for a healthier lifestyle, to be able to enhance the naturalness of your finished products and to benefit from undeniable added value on the market.
2- Plant authenticity
These powders preserve the entire vegetable matrix of the plant (totum / full spectrum) as well as nutrients such as vitamins, minerals and fibres. Pure, they constitute a choice solution for taking advantage of the benefits of a plant making it possible to capitalise on products with high concentrations of active ingredients.
3- Health benefits and well-being asset
Thanks to Optifine® powders, your products thus benefit from all the benefits provided by the plant, an essential asset for the bioavailability and effectiveness of the active ingredients, in particular thanks to the synergistic potential of naturally present phytoactives.
4- Taste and colour
Optifine® powders preserve the authentic taste of the plant, thus providing a mouthfeel very faithful to the original reference. This is also the case for colour. In this sense, our Optifine® range offers, through its innovation, alternatives to food colourings and flavourings, flavour enhancers, additives, etc. allowing to foresee new healthier clean label products with multiple functionalities.
5- Dispersibility
The Optifine® range has the advantage to improve dispersibility in formulations thanks to the very fine size of its particles. Thus, the distribution of the powder in your products is optimised. This allows to obtain a dispersibility and a homogeneous suspension in liquid, thick or with a certain viscosity formulations, adding great mouthfeel.
These properties thus open up the field to new applications such as smoothies, plant-based drinks, yoghurts or even ice creams, which was not the case with standard powders.
Clean label and gentle manufacturing process
Optifine® powders come from natural ingredients, which are dried after being harvested. Once the dry plant material is obtained, it is ground and then pasteurised in France. Throughout the process, many elements are scrupulously checked:
the organoleptic quality of the raw material,
its richness in bioactive substances,
and its contaminant-free composition.
The manufacturing process of our botanical powders also generates a very low ecological footprint given the low energy used and the absence of solvents (only physical treatment without the use of chemical substances). The ecological footprint is the main differentiating feature of plant-based alternatives. In addition, full spectrum powders include all active substances in natural quantity and proportion, contrary to extracts which are generally standardised in terms of actives and less diversified since the non soluble part is not included due to the procedure used.

Competition between plant-based alternatives is fierce and plant-based products must constantly surprise and innovate.

This strong trend towards plant-based and innovation in the plant-based alternatives sector was also confirmed at the last Natural Products Expo West show in March 2022 (1) with the highlighting of the following elements:
enthusiasm for plant-based foods rich in nutrients and functional natural ingredients,

simple and which inspire confidence,

reduction of waste and wastage,

clean label,

responsible supply with less impact,

environmental ethics.

The objectives of the brands therefore consist in anticipating the evolution of food demand by taking into account the evolution of consumers and production constraints in order to reduce the negative impact on the environment, health and animals. The brands also creatively cater to children and adults looking for plant-based alternatives to meat and dairy products.
How to develop an innovative and healthy plant-based formulation?
Natural Origins presents suggestions of existing ingredients in Optifine® format around the most relevant health spheres in this product category. We recommend a dosage between 0.4% and 1% for your end products (yoghurt and plant-based milk).
Digestion
On the dairy products market, health benefits in the digestive sphere are very sought out: "56% of consumers are interested in yoghurts and cheese when they want to improve their digestive health" (2).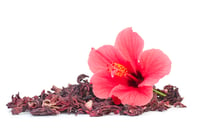 Hibiscus is an ingredient known in the digestive sphere. The anthocyanins it contains are the antioxidants responsible for its red colour and help fight against oxidative stress. It thus reduces blood pressure, cholesterol levels and stomach aches.
Phytochemical studies demonstrate the nutritional benefits of hibiscus which contains: proteins, vitamins, polyphenols (source of flavonoids), pectins, amino acids, fibres and minerals.
Energy
"Energy" is in 5th position for health claims in the dairy products category.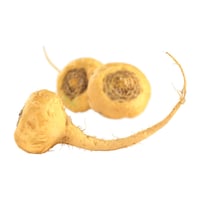 Maca is known to provide energy and a hazel nut and caramel taste and a pungent smell. Its roots contain macamides providing it with tonic and invigorating properties for the body. Maca is a natural stimulant for the immune system and represents an energising source against physical and moral fatigue, but also sleep disorders, lack of concentration and memory disorders (3).
Immunity
Between 2019 and 2020, « 17% of launches with an immunity claim involved yoghurts and 5% of launches with this health claim contained turmeric » (4).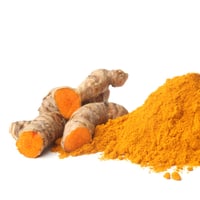 Turmeric is the plant most associated with immunity among consumers. Turmeric has a bright red root with a spicy flavour, slightly peppery and woody and is recommended for allergy and inflammatory diseases since its principal active, curcumin, is a powerful antioxidant.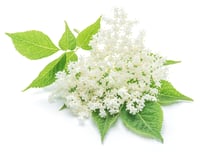 Elderflowers are mainly recognised for their richness in minerals and active ingredients such as phenolic acids, antioxidant flavonoids (5). The bioactive principles of elderflower also include lectins (6) which play an important role in promoting immunity (7) and fighting flu-like illnesses (8). Elderberry with its flowery and honey flavour is therefore an excellent natural ingredient for its stimulating functions of the immune system but also for its antiviral (9), anti-inflammatory and antipyretic properties.
Please feel free to contact us.
To see our entire product range, check out our online catalogue available 24 HOURS A DAY 7 DAYS A WEEK.
Sources :
(1) Moniteur de santé de l'industrie des produits naturels, 10 février 2022
(2) GNPD- Functional claims & ingredients in food, nutrition watch: bone health
(3) Gonzales GF, Gonzales C, Gonzales-Castañeda C. Lepidium meyenii (Maca): a plant from the highlands of Peru--from tradition to science. Forsch Komplementmed. 2009 Dec;16(6):373-80. doi: 10.1159/000264618. Epub 2009 Dec 16. PMID: 20090350
(4) Mintel GNPD- Botanicals for Detox Immunity & Clean Label, Fortified and Functional Food and Drink in Germany
(5) MURUGESAN, Ramesh. Enhancement of antioxidant content of Elderberry («sambucus nigra») fruit by pulsed ultraviolet light followed by spray drying of Elderberry juice. 2010
(6) MUMCUOGLU, Madeleine. Recherches sur l'extrait des baies du sureau noir Sambucus nigra L. et de ses lectines: propriétés biologiques de la lectine à activité antivirale. 1983. Thèse de doctorat. ETH Zurich.
(7) VU-HONG, Mai Quyen. Le Sureau et l'immunité. 2012. Thèse de doctorat
(8) ROSCHEK Jr. B et al. Elderberry flavonoids bind to and prevent H1N1 infection in vitro. Phytochemistry. 2009 ; 70 (10) : 1255-1261
(9) ZAKAY-RONES Z et al. Randomized study of the efficacy and safety of oral elderberry extract in the treatment of influenza A and B virus infections. J Int Med Res. 2004 ; 32 (2) : 141-148.