In this article we will present 2 successful projects undertaken with agility by our experts at Botanical Studio®:
1. When a cosmetics brand enters the infusions field...
In response to real client demand, this new cosmetics company directed to pregnant and breast-feeding women wished to go even farther and expand its product range by launching an infusion.

This pregnant and breast-feeding women's market is particularly demanding and regulated by important regulatory restrictions. Without the know-how of an outside resource, it was complicated to set up this new product, so our client therefore needed to be surrounded by regulatory experts and botanical formulators to successfully carry out this project. By calling on our Botanical Studio®, they were able to rely on our team and let themselves be guided throughout the process.

Their desire to produce solely safe and quality products responding to the needs during and after pregnancy guaranteeing maximum safety to the young mother and her baby. This infusion was supposed to reflect their brand image in due respect with their values: a safe formulation, organic, flavouring-free in an innovative and completely recyclable packaging.

After thoroughly monitoring the regulatory part and making sure there was no risk posed for the target population, we selected savory and perennial plants on the market. Following this important step, our experts let go their creativity and formulated a feminine, flavourful product synonymous of pleasure, highlighted by an innovative packaging perfectly on line with the rest of the brand. For example, the box can be placed vertically to be used as a tea bag distributer.

We were able to come up with new ideas while being reactive, agile and smoothly designing 2 very different formulas (one spicy, the other floral). Although the client initially wanted to launch just one infusion, in the end the client opted for the 2 proposed formulas!
2. And what if organic shops developed their own infusions brand?
As an organic shop, having one's own infusions brand is a real advantage, but to be worthy of their client's trust, the products on the shop shelves must meet strict criteria.

An organic brand shop turned to us to be accompanied in the development of a 5-infusions product range: our client needed a manufacturer with a complete knowledge of supply chains, to be able to select ingredients in line with their policy, that being:
flavouring-free

while respecting certain claims at a specific target price.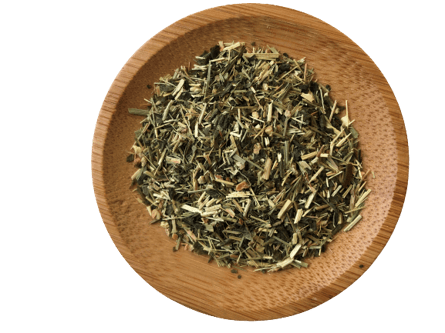 By turning to us, our client was able to delegate us this duty at no risk to themselves. We managed everything reliably and safely from the development to the designing, to the delivery.
The result was extremely conclusive since the 5 preparations were validated from the 1st trial test. Based on the remarkable organoleptic qualities of these formulations (″You were able to do this flavouring-free? Incredible! ″ to cite the project leader).
Their success was such that 2 months after the first deliveries, a new development order was underway…

For every project entrusted to us by our clients, we are sincerely and passionately involved: we take up your story and your convictions to design a product with character, which resembles you…
We evaluate the stakes and the impact of these projects for you and we transmit this energy to express all the potential of your brand. We can also reflect together on the teas and hot and cold infusions market with our can and multi format bottles, etc.

By calling on our exclusive Botanical Studio® concept, you surround yourself with a team in love with nature, invested in seeking unsurpassed organoleptic quality ingredients with an exceptional fresh cut and unique sourcing. We have composed for you one of the largest arrays of organic ingredients of the sector along with certified For Life plants of French origin or derived from a specific terroir which are a multitude of possibilities to exploit, to make you stand out.